Samsung Galaxy Z Fold 5 Renders Leak, Revealing Familiar Design
Read Time:
5 Minute, 51 Second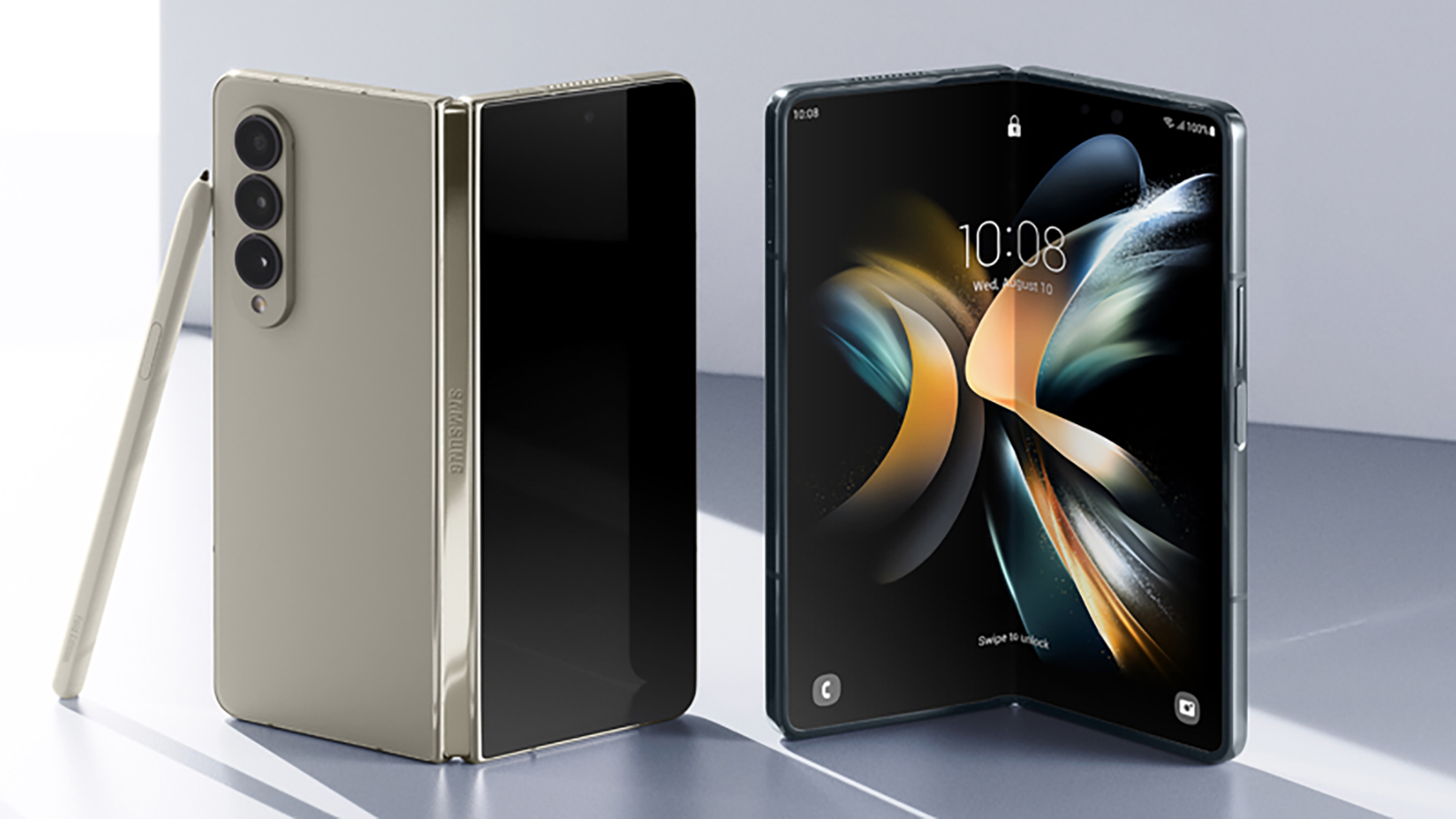 While we wait patiently for the Samsung Galaxy Z Fold 5 to get its grand unveiling, some unofficial renders of the foldable have appeared online. These are third-party renders, based on information from a variety of sources that has leaked out so far.The images are courtesy of the well-known leak-monger OnLeaks (opens in new tab) and Smartprix (opens in new tab), and they show a phone that's very much like the Galaxy Z Fold 4 that was launched last year. It looks like there won't be any massive design changes this time around.That's partly to be expected – there aren't that many ways you can design a foldable phone, really. One change is on the rear camera module, where the flash has moved to the side of the camera lenses rather than sitting underneath them.Good morning #FutureSquad! Here comes your very first look at the #Samsung #GalaxyZFold5 (360° video + stunning 5K renders + dimensions)!On behalf of @Smartprix 👉🏻 https://t.co/CP8EVA9eQB pic.twitter.com/QAnWJtSOoBApril 29, 2023See more
Dimension details
What will be different, apparently, are the dimensions of the device. The Z Fold 5 apparently measures 154.9 mm x 129.9 mm x 6.3 mm when unfolded, compared with 155.1 mm x 130.1 mm x 6.3 mm for the Samsung Galaxy Z Fold 4.When folded up, the new phone is said to be a few millimeters thinner than its predecessor, thanks to the introduction of a waterdrop hinge that means both sides of the screen are going to be able to lie fully flat against each other.It would seem that the biggest upgrade is going to be on the inside, with the Galaxy Z Fold 5 rumored to be powered by a Snapdragon 8 Gen 2 chipset. As per the most recent report, the Z Fold 5 and the Samsung Galaxy Z Flip 5 could launch before the end of July.
Analysis: design changes cost money
It always adds a little bit of extra interest to a phone launch when there are significant design changes to talk about – but as we mentioned earlier, it's hard to see too many ways to innovate when it comes to two slabs of glass and metal folding against each other.What's more, design changes cost money. If the Z Fold 5 looks similar to the Z Fold 4, then Samsung may well already be able to use existing components and manufacturing lines to get the handset out to the masses.When your profits have been declining as fast as Samsung's over recent months, saving money is important. Let's hope that some of the savings are passed on to consumers – the Z Fold 5 is rumored to cost the same as its predecessor (from $1,799 / £1,649 / AU$2,499).It looks as though we might have to wait for next year for the design of this foldable to be significantly different: the Galaxy Z Fold 6 is reportedly going to come with a "major form factor change", but what exactly that looks like remains to be seen.

h2 tag 1: Leaked Samsung Galaxy Z Fold 5 renders show off a familiar-looking design
There have been several leaked renders of the upcoming Samsung Galaxy Z Fold 5, indicating that the phone may have a similar design to its predecessor, the Galaxy Z Fold 2. The leaked images show a foldable phone with an almost identical design and form factor to the previous model.
h2 tag 2: What can we expect from the Samsung Galaxy Z Fold 5?
Based on the leaked renders, we can expect the Samsung Galaxy Z Fold 5 to have a foldable design with a large, flexible screen that can be folded in half. It is likely that the phone will come with a high-end processor, a large battery, and multiple cameras.
h2 tag 3: What are the potential advantages and disadvantages of the Galaxy Z Fold 5?
The potential advantages of the Samsung Galaxy Z Fold 5 include its large, foldable screen, which can provide a tablet-like experience for users who want a larger display for browsing or working. However, the foldable design may also be a disadvantage, as it may be prone to wear and tear over time, and the phone may be more fragile than traditional smartphones.
h2 tag 4: When will the Samsung Galaxy Z Fold 5 be released?
There is no official release date for the Samsung Galaxy Z Fold 5 yet, as the phone has not been officially announced by Samsung. However, based on previous release cycles, it is possible that the phone may be announced in late 2021 or early 2022.